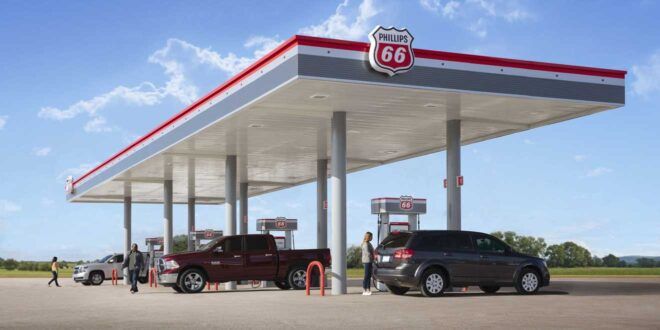 About Phillips 66®
Frank and L.E. Phillips were no strangers to hard work. They started prospecting for oil in 1903 and after 81 successive strikes, founded The Phillips Petroleum Company twelve years later. Since then, the company has grown considerably and has expanded its product offerings through its commitment to innovation and meeting customer needs.
Phillips 66 also has a history with US Highway 66. In 1927, on the "Mother Road" during a test drive of a newly developed high-octane gasoline, the vehicle reached a cruising speed of 66 mph. The new fuel was named Phillips 66. Even the logo was inspired by the road signs that dot the length of the historic highway.
And the rest is history!
Today, we're not a rest stop. We're a launch pad. A catalyst to do more and be together. Because the road isn't just a thing that takes us from A to B. It's where we live out our lives. In that space between Full and Empty.
About WEX
Phillips 66's fleet card partner is WEX Inc., a leading provider of corporate payment solutions. From its roots in fleet card payments beginning in 1983, WEX has expanded the scope of its business into a multi-channel provider of corporate payment solutions representing approximately 10 million vehicles, and offering exceptional payment security and control across a wide spectrum of business sectors. For more information, visit www.wexinc.com.